Dam Market is the central market of the coastal city of Nha Trang, is a beautiful architectural works, unique. This is the largest fair trade and also a symbol of this coastal city and is the commercial shopping center, as well as tourist attractions.

Cho Dam market-named because the market is situated on a large old dress 7 acres, eating out of the river under the bridge Ha Ra. Dam is about more than 7 has, both sides of the dress is the people's house, mostly poor with substandard housing, crowded. The bottom of the dress, adjacent to the Phan Boi Chau is now a old school was built around the year 1908, regular called Halloween or fair market (only where the estuary).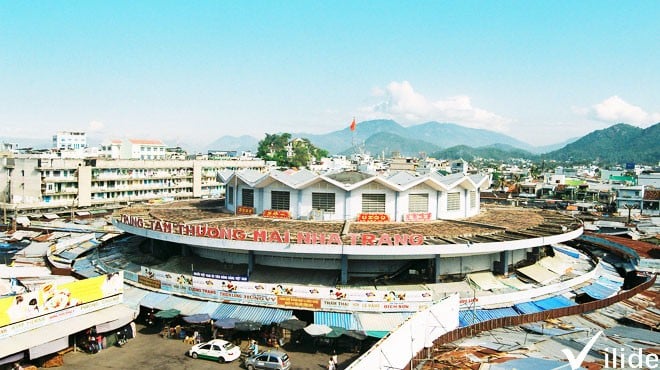 From inception to date, Dam Market is not only a major trading center of Khanh Hoa- concentration, interfering, clues from wholesale to retail commodities, Dam market has been described as a cultural center- Culture Fair.